Situational Risk Management in Enterprise Resources Planning Systems (ERP) Implementation / Situaciono upravljanje rizicima kod implementacije integriranih poslovnih informacionih (ERP) sistema
An Empirical Study / Empirijsko istraživanje
Keywords:
Enterprise systems, ERP, Integrated Business Information Systems, Risk Management, Situational methodology
Abstract
Implementation of enterprise business information systems, due to their complexity and integration, requires many resources and is often unsuccessful. To reduce the number of unsuccessful implementation and improve their results, it is necessary to manage risks actively during the implementation, which involves adapting the process to the implementation context. This paper proposes a model for a situational approach to risk management based on the context of implementation, i.e. implementation approach and the characteristics of organizations where the system is implemented. An empirical study has been conducted based on a survey sent to experts from a number of countries involved in enterprise system implementation to test and analyze differences related to different characteristics and contexts.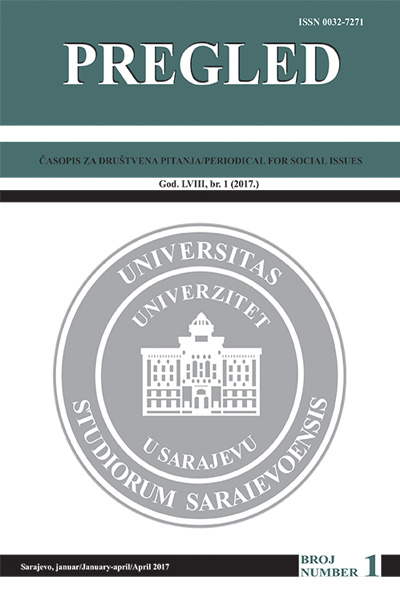 Downloads
How to Cite
Delismajlović, D., & Čizmić, E. (2017). Situational Risk Management in Enterprise Resources Planning Systems (ERP) Implementation / Situaciono upravljanje rizicima kod implementacije integriranih poslovnih informacionih (ERP) sistema: An Empirical Study / Empirijsko istraživanje. Pregled: časopis Za društvena Pitanja / Periodical for Social Issues, 1(1), 43–59. Retrieved from https://pregled.unsa.ba/index.php/pregled/article/view/431
Section
Articles / Članci
License
Copyright (c) 2017 PREGLED - Periodical for Social Issues
This work is licensed under a Creative Commons Attribution-NonCommercial 4.0 International License.