Pristupačnost u digitalnom dobu / Accessibility in Digital Age
Od prilagođenog ka univerzalnom pristupu / From Specialized towards Universal Approach
Keywords:
library and information services, users with disabilities, University of Sarajevo, higher education, social model of disability, human rights
Abstract
Providing equal access to knowledge and information to all library users including users with disabilities is one of the dominant cores of the LIS profession and a matter of social justice. In this regard, this paper emphasizes that the service as a core value of librarianship must be completely accessible and not reduced to a special, specialized, customized approach but rather to universal design when it comes to library and information services for users with disabilities. In addition, this paper presents the results of the research about library and information services for users with disabilities in the libraries of the members of the University of Sarajevo that was conducted in February 2019. The aim of the research was to detect the suitability and representation of library and information services for users with disabilities and the challenges in providing library and information services to these users in libraries. The results of the research indicate a number of barriers in provision of services for users with disabilities, but also a strong awareness among information professionals about the rights of users with disabilities, and their willingness to advocate for redefining and empowering library and information services in their respectable libraries. This research is the first of its kind conducted at the University of Sarajevo, and may be the subject of interest of mainly academic community but library professional communities and other interested parties as well.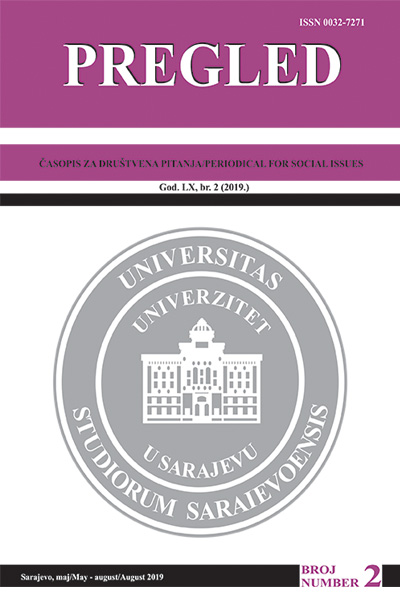 Downloads
How to Cite
Hajdarpašić, L., & Madacki, S. (2020). Pristupačnost u digitalnom dobu / Accessibility in Digital Age: Od prilagođenog ka univerzalnom pristupu / From Specialized towards Universal Approach. Pregled: časopis Za društvena Pitanja / Periodical for Social Issues, 2(2), 209–225. Retrieved from https://pregled.unsa.ba/index.php/pregled/article/view/208
Section
Articles / Članci
License
Copyright (c) 2019 PREGLED - Periodical for Social Issues
This work is licensed under a Creative Commons Attribution-NonCommercial 4.0 International License.