Lingvistička kritika i kritika prevođenja / Linguistic Criticism and Translation Criticism
Keywords:
linguistic criticism, translation criticism, language as a reflection of the system of social values, reflection on language, reflection on translation, language planning/care
Abstract
What do linguistic and translation criticism have in common, i.e. where do these two criticisms meet? That is the question treated in this article. More specifically, the article examines the extent to which linguistic criticism could or should be one of the concepts used within translation criticism. The article deals first with the concept of linguistic criticism, after which it treats the concept of translation
criticism: what are their departure points and analytical categories, and which linguistic phenomena are central to their scientific interest? Pointing to certain connections and similarities between linguistic criticism and translation criticism, the article ultimately provides an answer to the question whether linguistic criticism is relevant to translation criticism or could contribute to research done in the field of translation. Theoretical considerations of the two criticisms end in conclusion that translation criticism and linguistic criticism are actually closely related, which is an insight that should be kept in mind when conducting critical research in linguistics and translation to a greater extent than is presently done.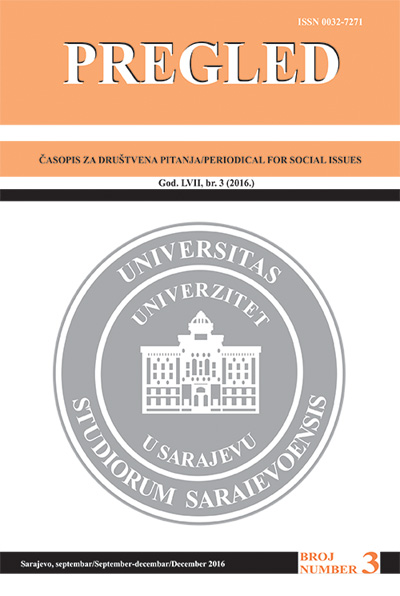 Downloads
How to Cite
Arnautović, A. (2017). Lingvistička kritika i kritika prevođenja / Linguistic Criticism and Translation Criticism. Pregled: časopis Za društvena Pitanja / Periodical for Social Issues, 3(3), 85–101. Retrieved from https://pregled.unsa.ba/index.php/pregled/article/view/797
Section
Articles / Članci
License
Copyright (c) 2016 Pregled : časopis za društvena pitanja / Periodical for social issues
This work is licensed under a Creative Commons Attribution-NonCommercial 4.0 International License.