Muminovićeva "Filozofija ideologije" u evropskom krugu mišljenja: Analize - filozof u tranziciji: u povodu pet godina od smrti filozofa dr. Rasima Muminovića (1935-2012)
Abstract
Djelo Filozofija ideologije je ne samo posljednja objavljena knjiga za života Rasima Muminovića već i njegovo životno trotomno djelo kojim se ovaj mislilac vinuo visoko u tokove evropske filozofije. Ovo djelo je došlo nakon sjajnih Muminovićevih djela: Filozofija Ernesta Bloha, Ethos i ljudsko bivstvovanje, Ljudskost i povijesnost, Zarobljeni um i drugih spisa. Kao takva, ova trilogija zaslužuje stručnu analizu u vidu preglednog ogleda. To bi bio naš pristup idejama u dijalogu sa Muminovićevom filozofijom.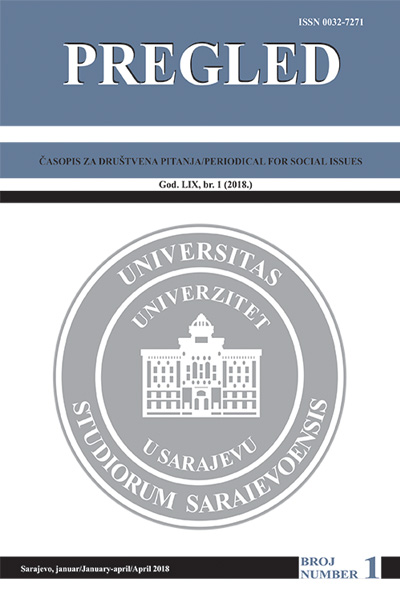 Downloads
How to Cite
Krcić, Šefket. (2020). Muminovićeva "Filozofija ideologije" u evropskom krugu mišljenja: Analize - filozof u tranziciji: u povodu pet godina od smrti filozofa dr. Rasima Muminovića (1935-2012). Pregled: časopis Za društvena Pitanja / Periodical for Social Issues, 1(1), 177–196. Retrieved from https://pregled.unsa.ba/index.php/pregled/article/view/241
License
Copyright (c) 2018 PREGLED - Periodical for Social Issues
This work is licensed under a Creative Commons Attribution-NonCommercial 4.0 International License.