Analiza psihopatološkog stanja pojedinca i grupe i njihov utjecaj na širu društvenu zajednicu u patokratskom političkom sistemu / Analysis of the Psychopsthological State of the Union and the Group and their Effect on the Social Community in the Patocrative Political System
Abstract
Review of a book Political Ponerology – A science on the nature of evil adjusted for political purposes by Andrew M. Lobaczewski, Red Pill Press, United State of America, 2006, 248 pp.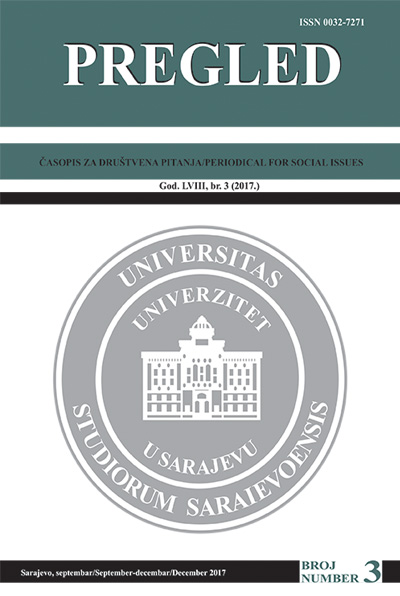 Downloads
How to Cite
Kovačević, S. (2018). Analiza psihopatološkog stanja pojedinca i grupe i njihov utjecaj na širu društvenu zajednicu u patokratskom političkom sistemu / Analysis of the Psychopsthological State of the Union and the Group and their Effect on the Social Community in the Patocrative Political System. Pregled: časopis Za društvena Pitanja / Periodical for Social Issues, 3(3), 247–252. Retrieved from https://pregled.unsa.ba/index.php/pregled/article/view/476
Section
Reviews and Comments / Osvrti i prikazi
License
Copyright (c) 2017 PREGLED - Periodical for Social Issues
This work is licensed under a Creative Commons Attribution-NonCommercial 4.0 International License.