Dubrovački srbokatolički pokret kroz povijesnu prizmu
Abstract
Fenomen izgradnje nacije na području Dubrovnika i Dalmacije zasigurno predstavlja vrlo zanimljivo povijesno ali i političko-pravno pitanje XIX. stoljeća. Malo je onih koji su o pitanju izgradnje nacije pisali odričući se vlastitog nacionalno-ideološkog prtljaga. Koliko je moguće trezveno, objektivno i kroz prizmu tadašnjeg vremena ponuditi odgovore na pitanja o izgradnji nacionalne svijesti? Kako u današnjem kontekstu, zanemarujući ne tako davne sukobe – rat, kulturocid i krvništvo – govoriti o izgradnji nacije? Kako u današnjem kontekstu nekome pojasniti da su u XIX. stoljeću postojali Hrvati pravoslavci ili Srbi katolici – istinski borci protiv klerikalizma i kleronacionalizma? Kako govoriti o duboko ukorijenjenoj vjerskoj toleranciji na našim područjima i njezinu krahu tijekom XX. stoljeća?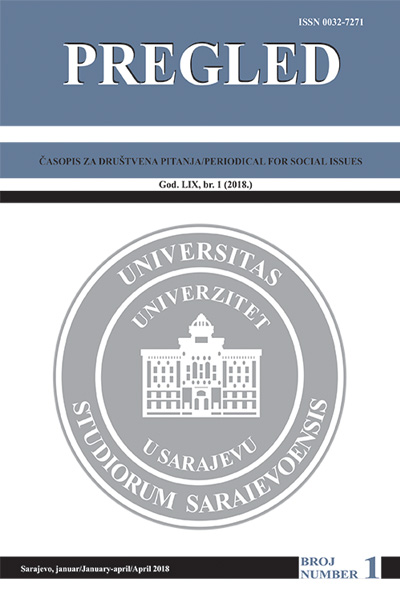 Downloads
How to Cite
Hebib, M. (2020). Dubrovački srbokatolički pokret kroz povijesnu prizmu. Pregled: časopis Za društvena Pitanja / Periodical for Social Issues, 1(1), 165–169. Retrieved from https://pregled.unsa.ba/index.php/pregled/article/view/239
Section
Reviews and Comments / Osvrti i prikazi
License
Copyright (c) 2018 PREGLED - Periodical for Social Issues
This work is licensed under a Creative Commons Attribution-NonCommercial 4.0 International License.