Kolumna kao novinsko-publicistički žanr / Column as a Journalistic-Publicistic Genre
Abstract
Although the "column" is very popular and in the media reality highlighted as written genre, in communicology as science its specificity and distinctiveness as gender or genre is talked about very little and two-sided.  The scientific communication apparatus has long doubted whether the column is a separate genre at all, classifying it into other genres and thus denying its peculiarity and distinctiveness, qualitative diversity, linguistic and stylistic specificity and heading independence. Even after it was classified as press-publicity genus, declining did not miss out and it created aureole of controversy and division in the understanding of the column in the professional literature. This is a historical-communicology study that provides a comprehensive insight into the topic of definition, history, media significance and values ​​that the column occupies in the Bosnian public. Similarities and differences between other newspaper genres and the column are also noted, with special emphasis on the differences between the commentary and the column. Analysis that was built includes the paradigm of columnist work of three Bosnian authors and emphasizes the distinctions in their journalistic expression.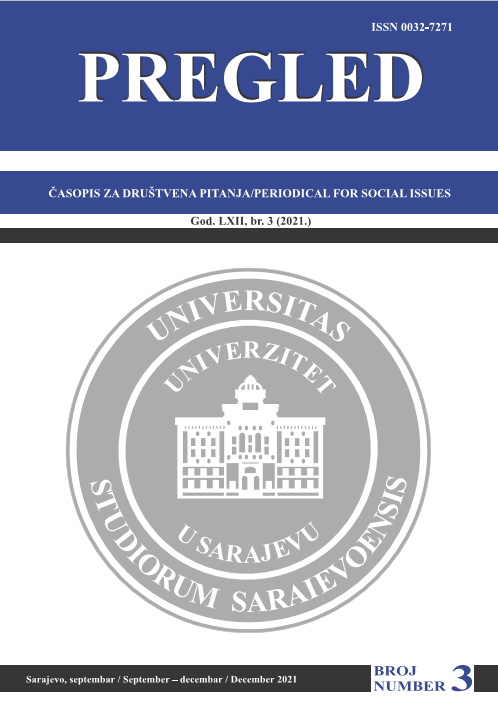 Downloads
How to Cite
Kučuk-Sorguč, I. (2022). Kolumna kao novinsko-publicistički žanr / Column as a Journalistic-Publicistic Genre. Pregled: časopis Za društvena Pitanja / Periodical for Social Issues, 62(3), 151–175. https://doi.org/10.48052/19865244.2021.3.151
Section
Reviews and Comments / Osvrti i prikazi
License
Copyright (c) 2022 Pregled: časopis za društvena pitanja / Periodical for social issues
This work is licensed under a Creative Commons Attribution-NonCommercial 4.0 International License.