Ženski sukobi zbog nedostatka / Women's Conflicts due to Deficiency
Ženska zavist zbog muškarca i/ili ljepote u tekstovima južnoslavenske interliterarne zajednice / Women's Envy because of Men and/or Beauty in the Literary Texts of the South Slavic Interliterary Community
Keywords:
beauty, envy, deficiency
Abstract
Instead of subversive action, in literature, as well as in the culture, women clash and thus enable the unhindered survival of patriarchal norms. In some literary texts, female characters are often opposed, i.e. women show envy towards other women, either because of beauty or a man who is the object of desire. In any case, such opposition is often only part of a patriarchal strategy aimed at women's disunity that distances women from projects that would allow them to act more homogeneously and to oppose traditional patterns of behavior.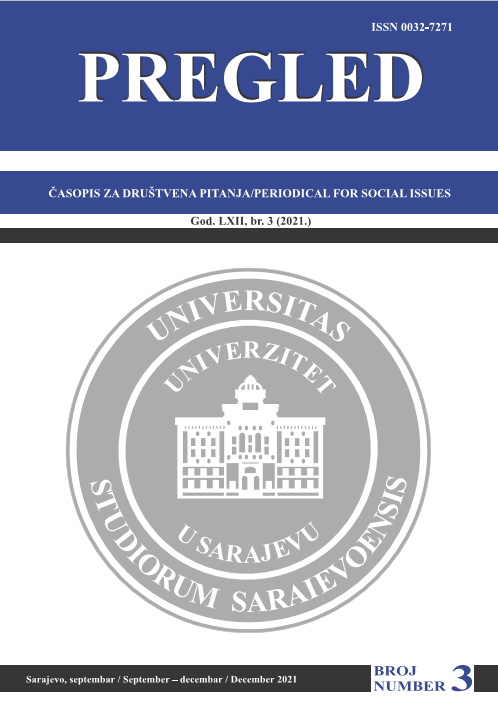 Downloads
How to Cite
Gazetić, E. (2022). Ženski sukobi zbog nedostatka / Women's Conflicts due to Deficiency: Ženska zavist zbog muškarca i/ili ljepote u tekstovima južnoslavenske interliterarne zajednice / Women's Envy because of Men and/or Beauty in the Literary Texts of the South Slavic Interliterary Community. Pregled: časopis Za društvena Pitanja / Periodical for Social Issues, 62(3), 77–89. https://doi.org/10.48052/19865244.2021.3.77
Section
Articles / Članci
License
Copyright (c) 2022 Pregled: časopis za društvena pitanja / Periodical for social issues
This work is licensed under a Creative Commons Attribution-NonCommercial 4.0 International License.