Genocidsko antibosanstvo / Genocidal Anti-Bosnianism
Nastavak / Continued
Keywords:
ideology, genocidal anti-Bosnianism, Turkification, identity, genocide
Abstract
In this study on "Genocidal anti-Bosnianism", five elements of anti-Bosnian ideology are looked at with reference to past and potential genocides: (1) orientalism and self-orientalization and Turkification and self-Turkification as applied to the Muslim section of the Bosnian people; (2) the ideological justification of the war against Bosnia and her people by reducing it to a Civil War; (3) the ideological inversion (and so undermining) of any potential politically conscious Bosnian identity (Bosnianhood); (4) the means and mechanisms for anamnesis in understanding the genocidal anti-Bosnian project; and (5) psychological and epistemological shortcomings in current research into genocidal ideologies. In the author's view, this analysis at least suggests potential ways to overcome our failure to come to terms the present and future threat of genocide and other crimes being repeated.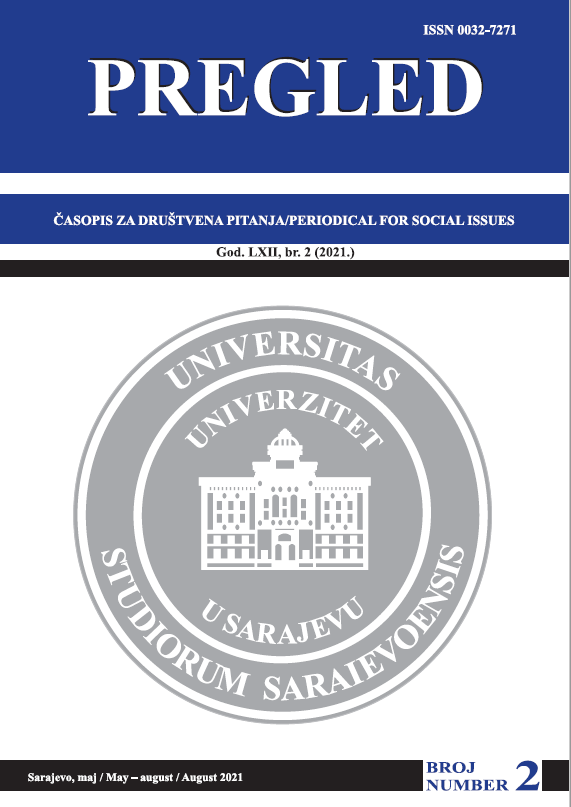 Downloads
How to Cite
Mahmutćehajić, R. (2021). Genocidsko antibosanstvo / Genocidal Anti-Bosnianism: Nastavak / Continued. Pregled: časopis Za društvena Pitanja / Periodical for Social Issues, 62(2), 1–20. https://doi.org/10.48052/19865244.2021.1.1
Section
Articles / Članci
License
Copyright (c) 2021 Pregled: časopis za društvena pitanja / Periodical for social issues
This work is licensed under a Creative Commons Attribution-NonCommercial 4.0 International License.