Historijska nauka i izazovi XXI stoljeća / Science of History and Challenges of the 21st Century
O osnovnim karakteristikama historiografije Bosne i Hercegovine i nužnosti novih istraživačkih modela i polemičkog diskursa / On the Basic Characteristics of the Historiography of Bosnia and Herzegovina and the Necessity of new Research Models and Polemical Discourse
Abstract
This text is a review of Prilozi o historiografiji Bosne i Hercegovine (2001-2017) I and II by academician Dževad Juzbašić and Prof. Dr. Zijad Šehić (editor), Sarajevo: ANUBiH, Department of Humanities, books47/1 and 47/2, 2020, 351/340.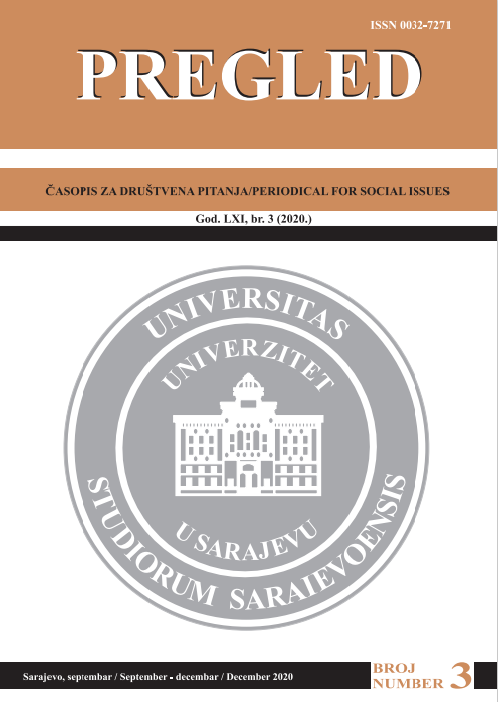 Downloads
How to Cite
Sarač-Rujanac, D. (2021). Historijska nauka i izazovi XXI stoljeća / Science of History and Challenges of the 21st Century: O osnovnim karakteristikama historiografije Bosne i Hercegovine i nužnosti novih istraživačkih modela i polemičkog diskursa / On the Basic Characteristics of the Historiography of Bosnia and Herzegovina and the Necessity of new Research Models and Polemical Discourse. Pregled: časopis Za društvena Pitanja / Periodical for Social Issues, 61(3), 155–166. Retrieved from https://pregled.unsa.ba/index.php/pregled/article/view/897
Section
Reviews and Comments / Osvrti i prikazi
License
Copyright (c) 2021 Pregled : časopis za društvena pitanja / Periodical for social issues
This work is licensed under a Creative Commons Attribution-NonCommercial 4.0 International License.