Moralnost republike / Morality of the Republic
Keywords:
Declaration on the Condemnation of the Crime in Srebrenica, ethics, catharsis, European Parliament resolution on Srebrenica, republic, war crime, confrontation
Abstract
The paper is a view of the social environment in which there is a long-lasting lack of consensus on the condemnation of war crimes during the 1990s in the former state, stemming from Serbia's nationalist plans. By the judgments of the International Criminal Tribunal for the former Yugoslavia to the political and military leaders of the Serbian people in Croatia, Bosnia and Herzegovina and Kosovo, the ideological context of the wars in the region has been revealed, which is why the resistance of Serbian political and intellectual elites to accept the truth about the consequences of the nationalist project, is still strong today. The paper touches the role of social elites in promoting and nurturing the nationalist course of society, through the pervasive propaganda and the construction of "crime pendants" against the Serbian people. The author understands the absence of social catharsis after the collapse of Serbia's war goals, as a consequence of a deeply rooted ideological program that is not itself complete after the wars. In this sense, it points to the strength of nationalist ideology that has accumulated energy even for the physical elimination of the leaders of the construction of a new morality of Serbian society after 2000, which would rest on facing the consequences of nationalist actions of the Serbian people.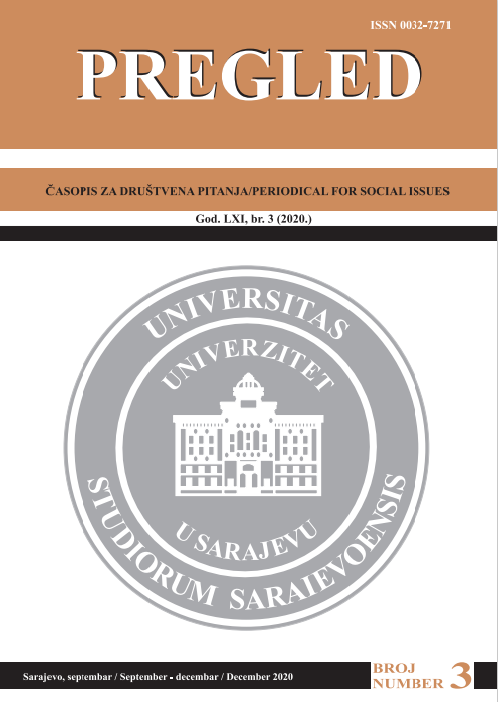 Downloads
How to Cite
D. Todorović, Z. (2021). Moralnost republike / Morality of the Republic. Pregled: časopis Za društvena Pitanja / Periodical for Social Issues, 61(3), 71–89. Retrieved from https://pregled.unsa.ba/index.php/pregled/article/view/891
Section
Articles / Članci
License
Copyright (c) 2021 Pregled : časopis za društvena pitanja / Periodical for social issues
This work is licensed under a Creative Commons Attribution-NonCommercial 4.0 International License.