Bosanski prostor znanja / Bosnian knowledge Area
Bosanski prostori znanja i obrazovanje pojmova o znanju : Između neoliberalne globalizacije i "postkomunističke" tranzicije / Bosnian Knowledge Area and Education on Knowledge Terms - Between Neoliberal Globalization and "Post-Communist" Transition
Abstract
This text is a review of the 6th Conference B-H State and Bosniaks organized by the BZK "Preporod" on 28 May 2016.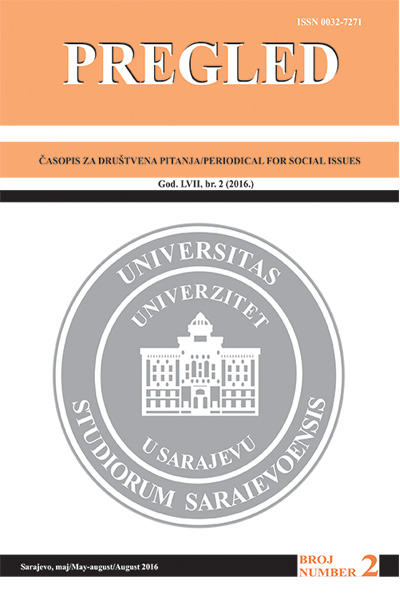 Downloads
How to Cite
Lavić, S., Delić, Z., & Osmić, A. (2016). Bosanski prostor znanja / Bosnian knowledge Area: Bosanski prostori znanja i obrazovanje pojmova o znanju : Između neoliberalne globalizacije i "postkomunističke" tranzicije / Bosnian Knowledge Area and Education on Knowledge Terms - Between Neoliberal Globalization and "Post-Communist" Transition. Pregled: časopis Za društvena Pitanja / Periodical for Social Issues, 2(2), 233–238. Retrieved from https://pregled.unsa.ba/index.php/pregled/article/view/787
Section
Reviews and Comments / Osvrti i prikazi
License
Copyright (c) 2016 Pregled : časopis za društvena pitanja / Periodical for social issues
This work is licensed under a Creative Commons Attribution-NonCommercial 4.0 International License.