Portret brutalnog zločinca Radovana Karadžića / Portrait of Brutal Criminal of Radovan Karadžić
Inspiratora i kreatora genocida u Bosni i Hercegovini / Inspirer and Creator of the Genocide in Bosnia and Herzegovina
Abstract
This text is a review of a book Radovan Karadžić, Architect of the Bosnian Genocideby Robert J. Donia (University press – izdanja Magistrat, Sarajevo, 2016).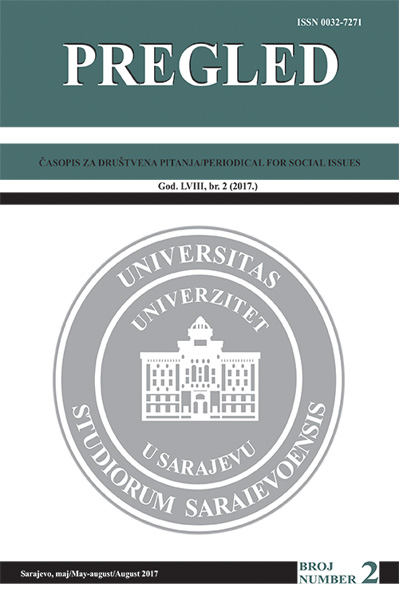 Downloads
How to Cite
Kuka, E. (2017). Portret brutalnog zločinca Radovana Karadžića / Portrait of Brutal Criminal of Radovan Karadžić: Inspiratora i kreatora genocida u Bosni i Hercegovini / Inspirer and Creator of the Genocide in Bosnia and Herzegovina. Pregled: časopis Za društvena Pitanja / Periodical for Social Issues, 2(2), 165–173. Retrieved from https://pregled.unsa.ba/index.php/pregled/article/view/456
Section
Reviews and Comments / Osvrti i prikazi
License
Copyright (c) 2017 PREGLED - Periodical for Social Issues
This work is licensed under a Creative Commons Attribution-NonCommercial 4.0 International License.