O LIKOVNOJ MONOGRAFIJI SALIM OBRALIĆ PROF. DR. AIDE ABADŽIĆ-HODŽIĆ I PROF. DR. IBRAHIMA KRZOVIĆA / ABOUT THE ART MONOGRAPH SALIM OBRALIĆ BY PROF. DR. AIDA ABADŽIĆ-HODŽIĆ AND PROF. DR. IBRAHIM KRZOVIĆ
Abstract
The text is a review of the art monograph Salim Obralić authored by Prof. Dr. Aida Abadžić-Hodžić and Prof. Dr. Ibrahim Krzović, published by the Bosniak Institute – Adil Zulfikarpašić Foundation, Sarajevo, 2022.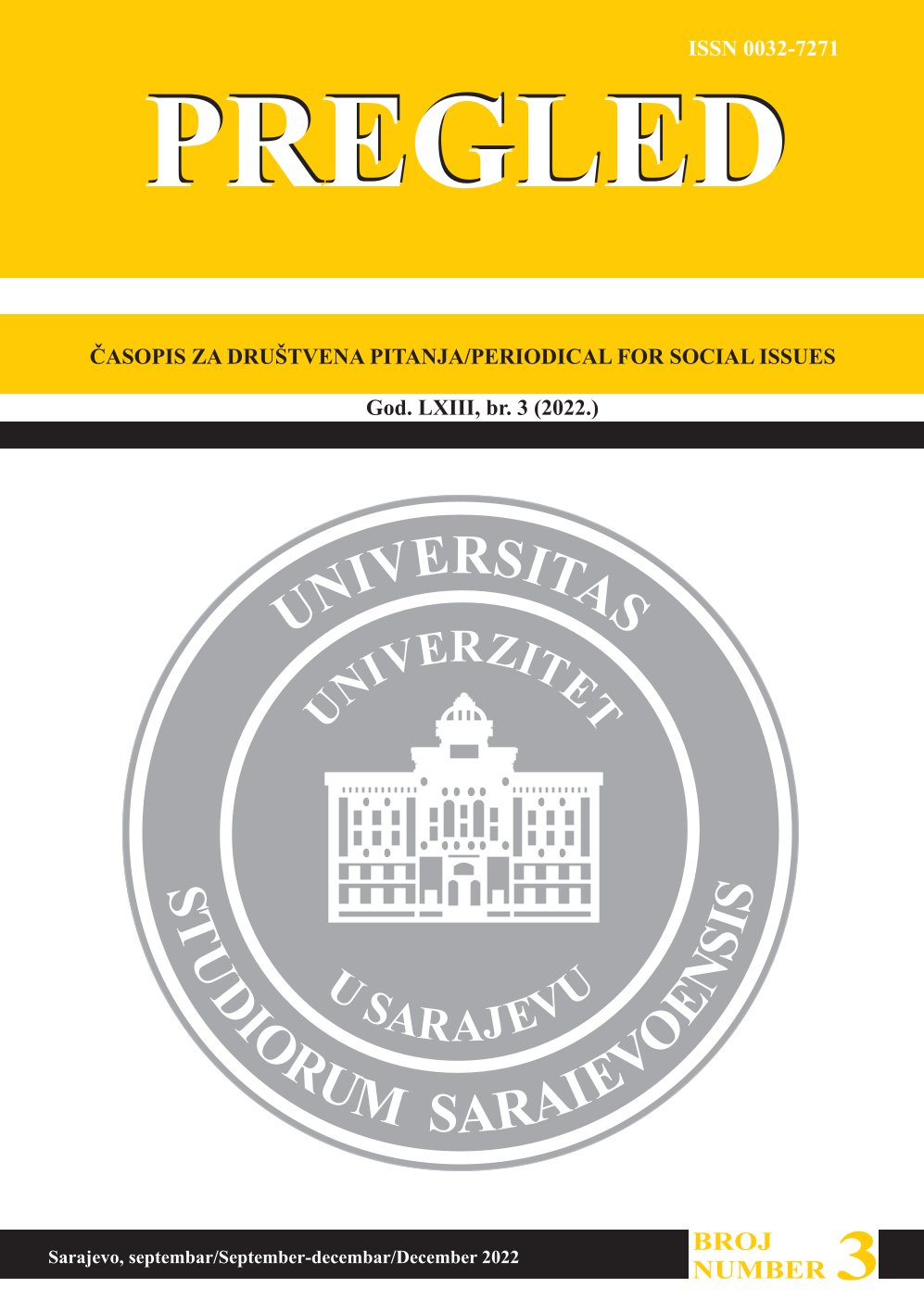 Downloads
How to Cite
Neimarlija, L. (2023). O LIKOVNOJ MONOGRAFIJI SALIM OBRALIĆ PROF. DR. AIDE ABADŽIĆ-HODŽIĆ I PROF. DR. IBRAHIMA KRZOVIĆA / ABOUT THE ART MONOGRAPH SALIM OBRALIĆ BY PROF. DR. AIDA ABADŽIĆ-HODŽIĆ AND PROF. DR. IBRAHIM KRZOVIĆ. Pregled: časopis Za društvena Pitanja / Periodical for Social Issues, 63(3), 123–126. https://doi.org/10.48052/19865244.2022.3.123
Section
Reviews and Comments / Osvrti i prikazi
License
Copyright (c) 2023 Pregled: časopis za društvena pitanja / Periodical for social issues
This work is licensed under a Creative Commons Attribution-NonCommercial 4.0 International License.